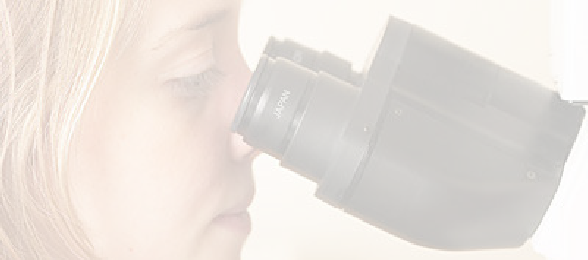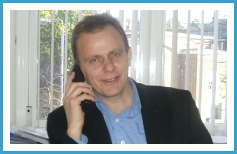 I specialise in handwriting analysis to analyse questioned documents in the UK and internationally. So if you have received a malicious letter, been a victim of a fraud or hate campaign, help is at hand. In fact if you have been wronged and there is handwriting involved I can most likely help you.
I am a fully qualified handwriting expert and have been in practice since 1995. I have worked with large companies, solicitors, schools, and members of the public.
Handwriting analysis would normally involve comparing documents to determine their authenticity, for example to determine if a signature is genuine on a Will or legal document. I can compare signatures, and normal upper and lower case text. It is possible to determine whether handwriting is genuine and also, if you have a suspect I can investigate whether your suspect is responsible (assuming you have a sample of his or her genuine handwriting for analysis also). Your suspect may have altered his or her writing but as handwriting is a subconscious function of the mind it is normally possible to detect some of the suspects normal features despite any attempts to hide them.
I can provide you with a report based on the documents you supply to help you with your problem. I will supply you with an expert witness report, which you can use in a court of law if you wish. When in possession of such a report many clients are able to resolve their dispute with out the need to go to court. In the case of hate mail or malicious writing when the perpetrator is presented with a report implicating them the harassment often stops. In the case of malicious graffiti I can work from photographs.
Questioned Documents and Forgeries
Welcome to Paul Craddock's Consultancy
Consult me for help with questioned handwriting, signatures and suspected forgeries
The BBC (British Broadcasting Corporation)
Sainsbury's (national supermarket),
The Royal British Legion
Peugeot Citroen
London Underground
Private investigators and the Police
UK Probation Service
Warwickshire Trading Standards
East Sussex County Council
Monmouthshire County Council
Dorset County Council
Dunbartonshire County Council
London Borough of Tower Hamlets
Newcastle-under-Lyme Borough Council
Royal College of Veterinary Surgeons
Wigan Social Services
UNISON Public Service Union
NHS (National Health Service)
St. Mac Dares Community College, Dublin,
Ireland
Kempston School
University of London
TDG Contract Logistics PLC
Holden Heal PLC
Mercedes-Benze Retail Group Ltd.
GlaxoSmithKline PLC
Devon & Somerset Fire & Rescue Service
Weetabix Ltd.
Crown Prosecution Service (UK)
Republic of Ireland Department of Justice
National Express Group
Solicitors
Abbey Solicitors
ABM Solicitors
Aldridge Brownlee Solicitors
Andrew Isaacs Solicitors
Armstrong & Humphries Solicitors
Bar Standards Board
EDA Solicitors
FBC Manby Solicitors
Follet Stock Solicitors
Friend & Co Solicitors
Gabriel Solicitors
Hudgell & Partners Solicitors
Kingsley Smith Solicitors
Longmans Solicitors
McManara Ryan Solicitors
Newell Quinn Gillen (Republic of Ireland) PR Vince Solicitors
Robin Simon Solicitors
Salan Solicitors
Shepherd Evans Solicitors
Stephen Fidler & Co Solicitors Trail & Co Solicitors
Thomas O'Halloran Solicitors, (Republic of Ireland)
Ursula Bagnall Solicitors
A large number of members of the public
who do not wish to be named
Malicious letters

Offensive graffiti

Forged signatures

Forged & questioned cheque's

Validation of signature on mortgage documents

Validation of signature on last will and testament

Analysis of National Health Service (NHS) fraud allegation

Employee dishonesty and fraud

Alleged forged land registry documents

Questioned Private letters and other documents

Forged loan applications

Family disputes involving handwriting
A small selection of types of work previously undertaken include
What is required for analysis?
Questioned or forged handwriting or signatures
You need a copy of the questioned document, this may be just a signature, paper containing the questioned handwriting or a photograph of offensive graffiti. Originals are preferred but often a good copy will do. Even if you have a poor copy analysis may still be possible. Please visit our questioned document page for more information.
Handwriting or signatures for comparison
You will obviously have something you wish me to compare the questioned writing or signature with. In the case of forged signatures you need a specimen (confirmed) signature to compare to the questioned signature. It would be helpful if you could supply as many confirmed genuine signatures as possible to compare with the alleged forgery. These genuine/specimen signatures need ideally to have been made for purposes other than that of analysis.
For handwriting comparison, you may wish me to report whether a named person is responsible for writing part of or a whole document. You may also wish me to identify an author from a group of writers. In all cases it is helpful to have as much text as possible for comparison. Again, the samples should not have been written for the purpose of analysis as this detracts from the persons natural style. Remember, if the questioned document is in lower case it is not helpful if the writing supplied for comparison is all in capitals.
Types of report given
There are two types of written opinion, the first is in the form of a letter which is suitable if you just need our opinion in writing. The second is our report for court complying with the Civil Procedure Rules (CPR 35) and is suitable for use in court by your self or a solicitor. You may upgrade from one report to another by paying the difference between the lower and higher priced report. Please visit our services and fees page for more information.
Paul, Many thanks for the report. The Claimant dropped the case before the hearing date! I have passed your details on to my solicitor and will recommend you to all my friends. Once again, thank you for your professional service. Regards, Tarek Rouf
Turn-around Time
Written Reports can normally be given in 10 to 15 working days depending on our current case load and the complexity of the case. If your case is very urgent, we may be able to provide you with a report in 48 hours, in this case the usual fee will double.